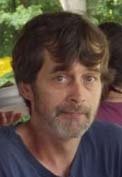 Robert "Bob" Coville
Albion: Robert "Bob" Coville, Jr. age 58, passed away peacefully after a short illness on August 9, 2019. He was born July 30, 1961 in Albion to the late Robert and Alice (Thiel) Coville, Sr.
Bob was a simple man who found the most joy in spending time with his family and doing things around the house.
In addition to his parents he was predeceased by his siblings, Barbara Coville and Larry Peruzzini.
Bob is survived by his loving wife of 37 years, Sue, daughters, Jamie (Joe) Rotoli, Barbara (Scott) Ward, grandchildren, Christian, Nick, Brayden, Scott, father, Richard Peruzzini, siblings, Margaret (Chuck) Swan, Janet (Don) McClary, Kim (Doug) Mergler, David Peruzzini, as well as several nieces, nephews and cousins.
The family will receive friends at the East Shelby Community Bible Church 5278 East Shelby Road, Medina, NY 14103 on Saturday, August 17th from 10:00-11:00am where his funeral service will follow at 11:00am. Interment will be held in East Shelby Cemetery.
Memorial contributions in Bob's name may be made to Neuroscience Institute at Rochester Regional Health 1415 Portland Ave. Suite 445 Rochester, NY 14621.
Bob's arrangements have been entrusted to Christopher Mitchell Funeral Homes, Inc. 21 West Ave. Albion, NY.