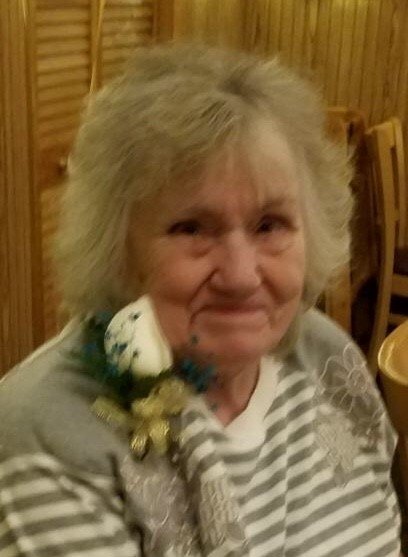 Obituary of Joyce Ann Murphy
Middleport: Joyce Ann Murphy (Klee), age 80, passed away on October 16, 2018 surrounded by her loving family at Niagara Hospice House. She was born December 16, 1937 to the late Harry and Verna (Zanow) Klee.
Joyce loved spending her time around her family and friends. She enjoyed playing Yahtzee, lottery tickets, and having a beer. She worked for various local businesses over the years. Joyce was a very easy-going woman who always told you like it was but also did a lot for many people.
Joyce was predeceased by her husband Thomas Murphy Sr. in 1999, her mother, Verna Thiel, step-father Morris Thiel, sister, Eileen Petti, and brother, Donald Klee.
Joyce is survived by her children, Thomas (Nancy) Murphy Jr. Belinda (Tim) Patterson, Loma (Mark) Burshtynsky, Gail (Mark Bush) Jones, Darcie (John) Gaygen, Vickie Murphy, Michael (Tracey) Murphy, siblings, Rich (Carol) Klee, Lucy (John) Kowalski, Carol (Jack) Roberts, Gerry (late Al) Salter, 16 grandchildren, several great-grandchildren, best friend, Caroline Bartram, sister-in-law, Mary Loughrey, as well as several nieces, nephews and cousins.
Services will be held privately and at the convenience of the family.
Memorial contributions in Joyce's name may be made to Niagara Hospice 4675 Sunset Dr. Lockport, NY 14094.